My name is Gillian Shadbolt and I am a painter based in Warwickshire. I find that I am increasingly interested in how we relate to our environment, our social and personal history. It is these layers of influence I strive to include in my work, from aspects of nature to more figurative work. Layering of the paint and different materials is really important to me to give depth and meaning to the viewer, to allow different nuances to find their way to the surface, so that there is always more to find, more to explore. Every painting and every drawing is a learning curve to extend and fascinate.
I am once again exhibiting in the Warwickshire Open Studios event for 2023. Details are below and I would be delighted to see you.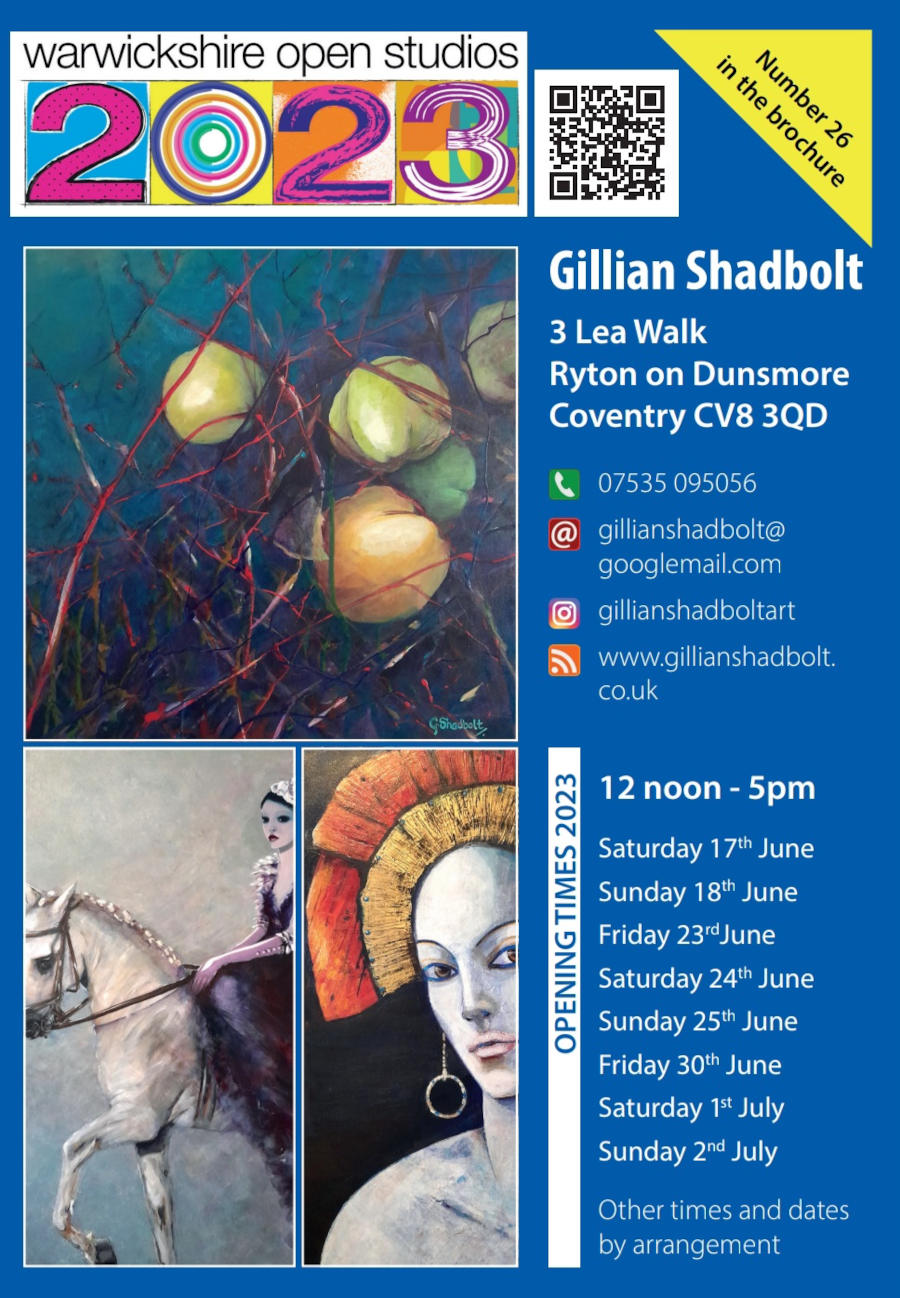 I have now finished my Fine Art and Contemporary Cultures BA(Hons) degree. To view a selection of my degree work, please visit my other website at: www.gillianshadbolt.wixsite.com/artist or find me on Instagram: https://www.instagram.com/gillianshadboltart. Thank you for your support.